Cattima Millsap joins the team as supervisor of case management-based programming and staff.
New Bethany Ministries (NBM), a local nonprofit providing basic-need services, housing, and support that lift individuals out of poverty, recently appointed Cattima Millsap as the new director of social services.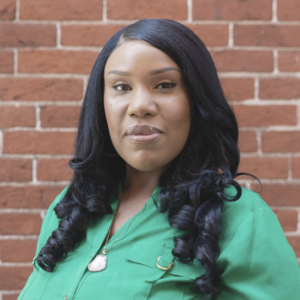 In March 2022, Millsap began her journey with New Bethany Ministries' social services department. Her duties include assisting in grant writing and reporting for local, state, and federal homeless assistance and prevention funds. Additionally, Millsap oversees compliance and is responsible for the supervision of all case management-based programming and staff at New Bethany Ministries, including Housing Assistance and the Elliott Center. Her role blends case management with community partnerships and financial assistance to help lead clients on a path toward housing and financial stability.
With over ten years of supervisory and behavioral experience, Millsap is skilled in communication and leadership. After graduating from Alverno College, she earned her Master of Arts from Cardinal Stritch University. She also holds a doctorate in education and two post-master's certificates from Capella University. Over the years she has worked as a behavioral specialist consultant, a therapist, a tenant negotiator, and a director of homeless services. Millsap comes to New Bethany with the expertise and motivation needed to support the organization's goals. She is excited to continue to work with New Bethany Ministries and members of the Lehigh Valley.
"We are so happy to have Cattima on our team," said Veronne Demesyeux, associate executive director of New Bethany Ministries. "Housing assistance remains an immense necessity in our region. With Cattima's experience and knowledge, we're able to better meet the needs of our community."