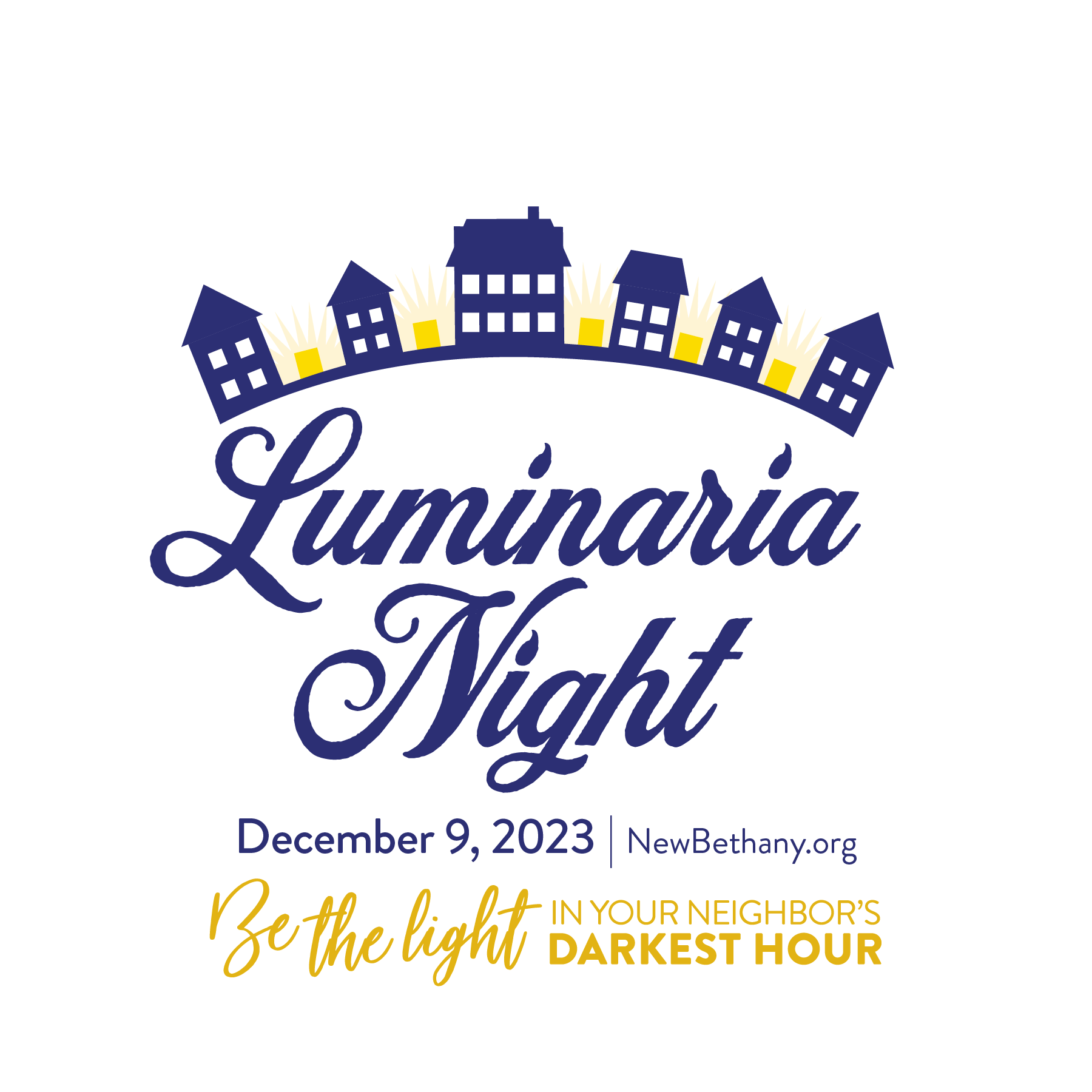 Join us on December 9, 2023!
26 years of Luminaria Night
Rain date is December 16, 2023
How to buy Luminaria Kits
One Luminaria Kit is a $10 donation and consists of ten white paper bags, ten votive candles, and ten cups of sand. If you saved sand from last year, a kit without sand is still a $10 donation to New Bethany. Methods of payment include checks, PayPal, Venmo, credit card, and cash.
Buy from your neighborhood block captain: pre-order kits and have them delivered

Last day to buy through your block captain is November 28

Buy kits in person at our various retail locations

You can purchase kits through December 9 in person at the following locations

Suite 106 at the Promenade Shops at Saucon Valley (next to uBreakiFix and the Patio)

Starting 10/22/23, Monday – Thursday, 4 – 6 pm
December 2, 12 – 3 pm
December 9, 10 am – 2 pm

New Bethany Office 333 W 4th St, Bethlehem, PA 18015

Monday – Friday 9 am – 3 pm

Moravian Bookshop, 428 Main St, Bethlehem, PA 18018
Luminaria Kit Pickup 
Luminaria Kit pick-up will be at a new location with improved pickup flow located at Suite 106 in the Promenade Shops at Saucon Valley (near LL Bean, between European Wax Center and uBreakiFix). More details to come.
The last day to purchase kits through your block captain is November 28th; kits will still be available for purchase at our retail locations.
Want to Get Involved?
New Bethany has opportunities available to help assemble kits for our 26th annual Luminaria Night! This is a great opportunity for work, social, and community groups to volunteer together for an amazing cause. Luminaria assembly is also ideal for school-aged students (we do ask for adult supervision for volunteers under 14).
Volunteers will help assemble kits consisting of candles, sand, and paper bags, at the location below:
2845 Center Valley Parkway, Suite 106, Center Valley, PA 18034.
(Located near LL Bean at the Promenade Shops.)
What is Luminaria Night
On a single evening at dusk over 4,000 homes in Bethlehem and beyond will light luminaries long neighborhood streets and sidewalks. We do this to remember those in need throughout the holiday season. Luminaria Night accompanies other December holidays that all depict the imagery of light in different ways: Hanukkah, the Winter Solstice, and Christmas.